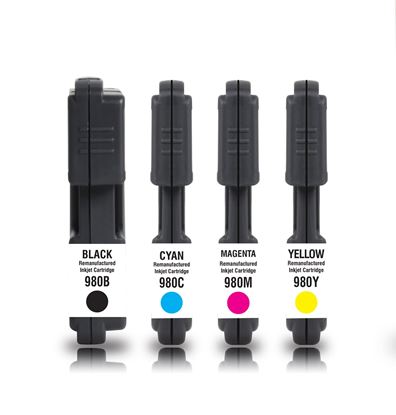 Huge savings on print costs with money-back guaranteed recycled original cartridges. Fully compatible with printers Brother DCP 145C, Brother DCP 163C, Brother DCP 165C, Brother DCP 167C, Brother DCP 195C, Brother DCP 197C, Brother DCP 365CN, Brother DCP 373CW, Brother DCP 375CW, Brother DCP 377CW, Brother MFC 250C, Brother MFC 255CW, Brother MFC 290C, Brother MFC 295CN, Brother MFC 297C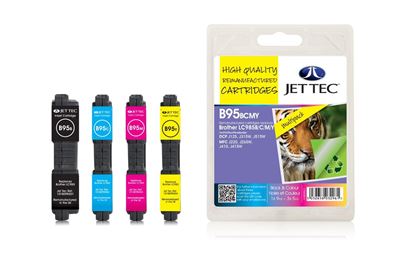 Huge savings on print costs with money-back guaranteed recycled original cartridges. Fully compatible with printers Brother DCP J125, Brother DCP J315W, Brother DCP J515W, Brother MFC J220, Brother MFC J265W, Brother MFC J410, Brother MFC J415W
Brother Ink Cartridges
Brother ink cartridges recycled by Jet Tec in the UK. Guaranteed to match the quality and page yield of an original at a much lower price, they come with free next working day delivery.

Brother inkjet printers are among the most popular home and office printers on the market today. We offer both genuine original Brother ink cartridges and cheaper alternatives- our recycled original Brother ink cartridges. We take a used genuine inkjet and to put it simply- we clean, refill, test and pack. So the Brother inkjet you receive is a recycled original and fits and works in your Brother printer just like the original. You can save some money and help protect the environment in the process!

Simply select your Brother printer from the printer models below to see the ink cartridges we have available for you. If you cannot find your printer, please let us know and we can add your inkjets to our range of products.