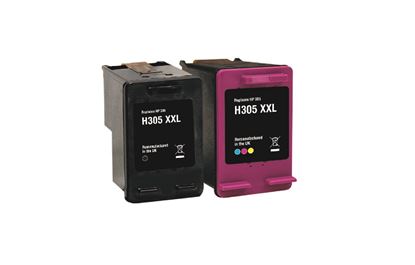 Huge savings on print costs with money-back guaranteed recycled original cartridges. Fully compatible with printers HP DeskJet 2710, 2720, 2721, 2722, 2723, 2724, DeskJet Plus 4110, 4120, 4122, 4130, Envy 6010, 6020, 6022, 6030, 6032, 6452, Envy Pro 6420, 6422, 6430, 6432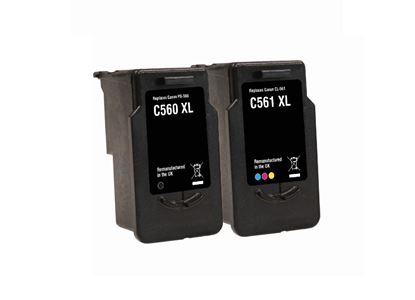 Huge savings on print costs with money-back guaranteed recycled original cartridges. Fully compatible with printers Canon Pixma TS5350, Canon Pixma TS5351, Canon Pixma TS5352, Canon Pixma TS5353, Canon Pixma TS7450 and Canon Pixma TS7451
Ink Cartridges
Ink cartridges for inkjet printers, all recycled in the UK. Guaranteed to match the quality and page yield of a genuine original at a much lower price, they come with free next working day delivery.
Printer Cartridges
Choose from the biggest brands on the market- HP, Canon, Epson. We sell the genuine original ink printer cartridges as well as our own recycled versions that can save you up to 70%. These recycled ink cartridges are refurbished here in our factory in the UK and are the original cartridges but carefully cleaned, filled, tested and packed under one roof in rural Lincolnshire.

So whether you are looking to help protect the environment, support British manufacturing or looking to save on your printing costs- why not buy one of our Jet Tec branded recycled ink cartridges? They come with a full money back guarantee if you are not entirely happy with your purchase.

Find your printer family below to begin shopping.